The NEMSQA Member Spotlight highlights members, partners and staff to help you get to know our community. 
Get to know Alyssa Whim, NEMSQA's Project Coordinator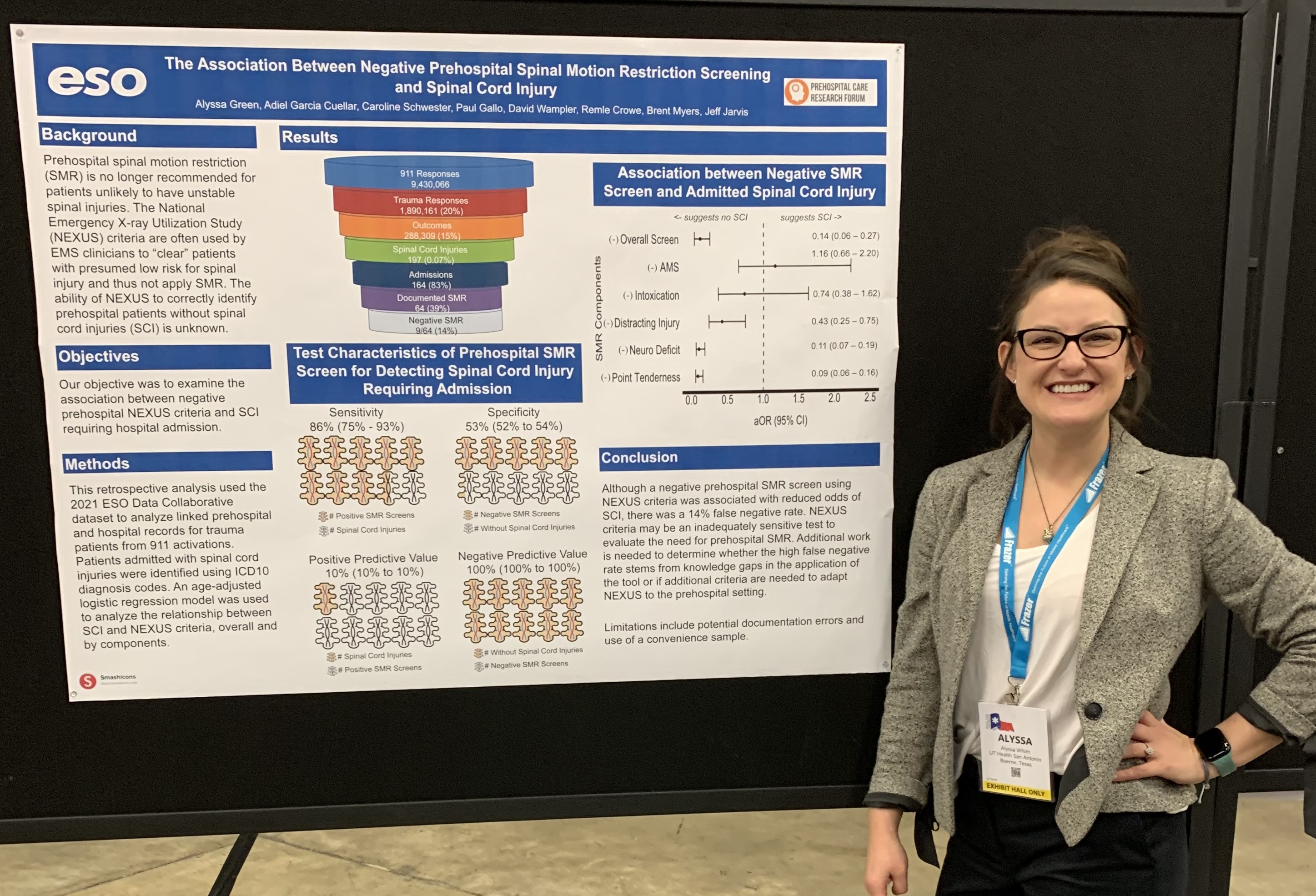 Alyssa Whim, NREMT-P comes to NEMSQA having found one of her dream jobs "to do work that improves EMS". Being an animal lover, the other is to open a doggie daycare or a cat café. Her journey in EMS started in 2010 as a volunteer EMT and she continues to pursue professional development opportunities in EMS working on research projects, presenting posters at conferences, and working for NEMSQA while wrapping up her master's in applied statistics, data analysis and data science.  When asked about an accomplishment she is proud of she reflects "I still feel like I am early in my career. There is so much still to do." 
How did you end up working in EMS?
My brother was telling me stories about being a volunteer EMT and I thought it sounded like a cool side gig to balance out my boring accounting job. I started as a volunteer EMT for Bonner Springs in 2010 and ended up falling in love with EMS and went to paramedic school.  I worked as a paramedic Johnson County Med-Act in Kansas from 2012-2019.
How did you find out about NEMSQA?
I first heard about NEMSQA when I attended one of Brooke Burton's sessions at Pinnacle 2021 where she
talked about NEMSQA. I have been a huge fan ever since. 
What is your passion project in EMS?
I am very interested in the safety of how we deliver EMS care. I am determined to figure out how busy is too busy! I want to research EMS workload and establish safety thresholds.  I would also like to work with manufacturers to redesign our monitor, bags, and patient compartments to make our ambulance and equipment design to be more ergonomic.
What's one thing you're especially proud of doing in your professional career? 
I still feel like I am early in my career. There is so much still to do. But I am proud of publishing and presenting my first two research abstracts at national conferences.  
How about a round of favorite things? What is your favorite…
Statistical software: R
Color: Glitter
Food: Pepperoni and black olive thin crust pizza!
Coffee: Betty's Recipe from The Roasterie in Kansas City
Coffee creamer: Silk Almond Creamer Toasted Hazelnut
TV show: 3 way tie: Gilmore Girls, Schitt's Creeks and Ted Lasso
Animal: All of them